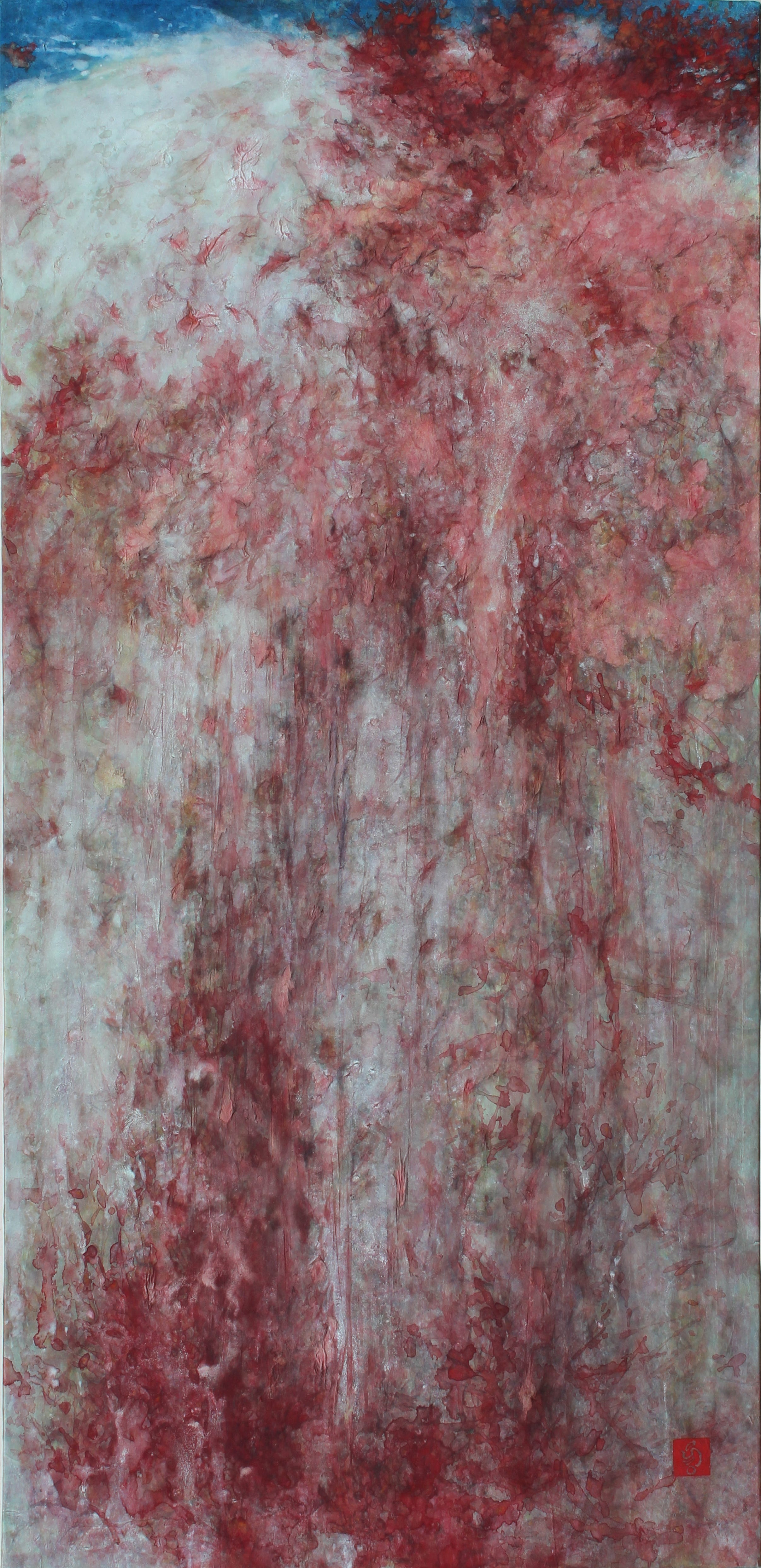 Exhibition
Silent Move
India International Centre
New Delhi, India
2004
Opening
I was honoured to hold my first solo-exhibition in a prestigious exhibition hall in India: India International Centre in New Dehli. The late Indian philosopher, Ramachandra Gandhi (1937 - 2007) inaugurated the opening and generously led an impressive storytelling guide through the exhibition. The reknowned scholar of Buddhism, Lokesh Chandra, and the director of Tibet House New Delhi, Lama Doboom Tulku and the art historian Giti Sen had supported the event with their presence.
Artist's Notes
The Nature in the form of light penetrating through fluttering leaves in a forest would be the everlasting source of inspiration that conduces us to reassure Life. We cannot open the eyes under the constantly moving blasts of light. Instead, we fall into the world of eternity, with our eyes closed. The painting space I understand corresponds to the inner world which we have a glimpse of in the physical darkness. There from the blankness, the imageries emerge. My paintings under the title of 'Silent Move' may be the images of a plane of the world where the creatures in Nature struggle for the light, the inner light by which they grow as a child growing beautiful by having nutritious food. In the journey of obtaining the light, they must undergo the states of sorrow, fall and disintegration. They confront them with patience, endurance and sacrifice. I have tried to capture their life spirit enlivened in that journey where Nature's beauty finds its place.

Most of the paintings are done with Chinese ink, water-colours, powder-colours and white stone-colour on Korean long-pulp paper. The technique I adapt to establish the painting space is related to my perception of space where we are placed; the space is innumerably multi-layered as is the human existence; a scene we see is the combination of diverse conditions. Therefore, multiple thin layers of lines and colours are applied on the paper and they gradually transform into imageries in the painting space. Having been trained in the Korean tradition of painting that represents an artistic methodology on how one would merge oneself with the nature, I, in shaping imageries, make active use of accidental effects which the medium create, taking the accidental as natural.

March 2004
Interview
The art historian Dr. Geeti Sen, who was then the Chief-Editor of the IIC Quarterly journal was also present at the opening and interviewed me later. If you like to learn more about the paintings exhibited there, please Click here.